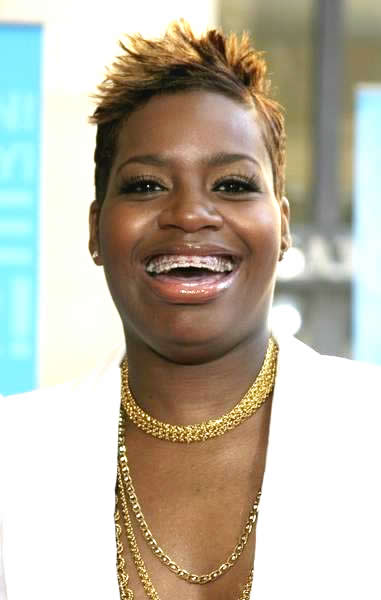 Kansas City running back Larry Johnson was cast in a Fantasia Barrino music video that shot in March.

The demanding role required him to walk on a treadmill in front of a green screen (talk about acting). And according to Johnson, what was the worst part of shooting When I See U? Kissing the bitch. "They don't make you stop doing it until you get it right," he said.

It's understandable, though. You'd be hard pressed to find anyone who would want to kiss her.
Read more!